There is an understandable and growing concern amongst established financial services firms that in the midst of rapid technological change they risk losing existing customers and future business opportunities to FinTech innovators. In our recent FinTech survey (http://www.pwc.ie/survey/2017-fintech-survey.html ), over three-quarters of Irish respondents expressed concern that at least part of their business is at risk of being lost to standalone FinTech companies over the next five years and that they may lose significant revenues in the process.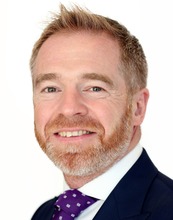 But it is also noteworthy, however, that this proportion is slightly lower than those expressing such concern 12 months previously. There is a good reason for this. Respondents this year are less concerned primarily because they plan to deepen their collaboration and partnerships with the FinTech firms. The longer established firms have recognised their need to adapt their mindsets and to become increasingly open to FinTech innovations in order to embrace these developments and retain their customers.
This change comes at a time when there is a growing body of complex regulations globally applying to such firms and the spend and resource required to keep current and compliant is constantly rising, too. It has been estimated that complying with regulatory requirements costs the world's largest banks up to US$4 billion a year. So it is perhaps not surprising that a partnership ecosystem is now emerging.
This seems to be a sensible and pragmatic approach for all parties. But there are some 'watch areas' that financial services firms will do well to keep in mind. There is good evidence that adopting a structured approach to partnerships and the product portfolio works much better than a 'magpie innovation' approach under which teams are constantly attracted to and distracted by the latest shiny piece of emerging tech.
Business with a more enlightened approach take stock of digital investments and have a process for evaluating emerging technology. They run a disciplined product and portfolio pipeline process, have clarity about the gaps they are trying to fill and the problems they are trying to solve. They also consider carefully where they need to apply their own scarce resources as opposed to partnering for success.
Such firms also have a clarity about how they measure success. Our survey identified that while Irish financial services firms may be good at innovation, they are obtaining poor returns from FinTech related projects. In a separate recent PwC Digital IQ survey (https://www.pwc.ie/survey/2017-digital-iq-survey.html) almost half of Irish executives reported that their strategic digital initiatives are not delivering to the planned scope. So there is real value in reaching early agreement on the measures to be used and in following-through on this measurement.
Lack of skills also continues to be an issue of concern in the Irish market. Our survey highlighted that skills in key emerging areas of technology, such as the Internet of Things, Artificial Intelligence and robotics, are less well developed in Ireland compared to global peers. It is implicit in this finding that skill retention will be key. It is also clear that it is important in-house teams are not just there to 'keep the lights on' while partners take responsibility for all emerging capability. A balance is vital in this, both for recruitment and retention.
The importance of architecture and integration effort has also emerged form the latest survey. Sixty per cent of Irish business and technology leaders think that the lack of integration of new and existing technologies and data is a barrier to achieving expected results from digital technology initiatives. Linked to the resourcing point, FS businesses need appropriate architecture skills to develop approaches to safely and securely integrating their new offerings.
Based on the findings of the survey and our experience with clients we would offer the following words of advice. First and foremost, never lose sight of the customer/end user and their requirements. Be careful about adding new products and services that cannot seamlessly co-exist with those in the existing portfolio. A great source of complaint from a customer experience perspective is a fragmented offering across customer touch points.
We would also caution against neglecting back-office processes. 'Innovation' is often considered the domain of the customer facing aspects but digitising and automating back-off processes is equally often the key to efficiency and effectiveness. Getting the back-office right actually allows the business to get closer to its customers and to offer them the service and the consistency they want.
FinTech has evolved to a broader ecosystem of different businesses looking for partnerships. At the same time incumbents need new approaches to drive change and deliver innovation. The partnership approach can bring significant benefits to both sides, provided it is undertaken with prudence and deliberation.