What lessons from Solvency II implementation could we apply to IFRS 17? One of the big questions is whether this was a missed opportunity to revamp outdated IT infrastructures. Most insurers' ambitions did not go further than the tactical bolt-ons needed to get over the line, rather than seeking to secure business benefits or transform their risk, actuarial and finance capabilities. As a result, they are still trying to steer through the data and digital revolution with systems that are 10, 15 and even 20 years old.
The shake-up in financial reporting will intensify the pressure on creaking legacy systems. Challenges include collating, cleaning and storing the vast amounts of highly granular data needed to value the liabilities and calculate the contractual service margin, which are key attributes of IFRS 17. This alone could render a 'make do and mend' approach almost unfeasible in the short-term, let alone sustainable in the long run. To add to that are the escalating expectations around the timing of financial reporting and regulatory returns.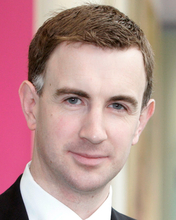 With IFRS 17 preparations beginning, could it therefore be time to put systems modernisation back on the agenda?
This is not just an opportunity to generate the numbers faster, more cheaply and with much less risk of error or breakdown, as important as this is. But it is also an opportunity to drive innovation and better outcomes and insights for your organisation. While many insurers are putting in more and more effort just to stand still, releasing your people from routine number crunching would enable them to focus on the opportunities coming up in today's fast changing market. Your ability to attract talent as well as outpace your competitors would improve as a result.
The business case for modernisation is made even more compelling by the range and versatility of the options that are now available. This includes switching more of your finance operations over to robotic process automation and agile SaaS (Software as a Service) and cloud-based systems. And the focus need not just be on the general ledger but also on how to augment your analytical capabilities through artificial intelligence and connect the different links in your value chain through deployment of blockchain.
So how can you make sure your systems are up to speed with the new reporting standard and take advantage of the opportunity for modernisation?
The starting point is assessing the requirements of IFRS 17 against your current capabilities, along with your business goals and the IT architecture needed to meet them. Then you can then begin to put together a systems blueprint for the future. The nature of today's technology means you no longer have to embark on a 'one hit overhaul', with all the cost, risk and disruption this inevitably entails. Rather, you can target specific components for initial upgrade and then work down the list of priorities over time.
With the standard only just out, vendors are still at an early stage of development. Even when they do get their systems up and running there will be no off-the-shelf solutions as both the data demands and the choices under IFRS 17 require a significant amount of customisation. Even if you have a relatively limited appetite for change there is still a lot to do to overcome implementation hurdles that are as much about data availability as they are about systems capabilities.
The good news is that you still have time. While there are a lot of transitional demands to deal with between now and IFRS 17 going live in 2021, there is still time to make the changes work for your business, rather than simply getting over the line. But this is an opportunity you cannot afford to miss.
[1] Visit PwC's webcast to find out more about what IFRS 17 means for your business
here
.