Part of TD Bank Group, TD Securities employs 3,800 people in 13 offices worldwide and has been in Ireland for the past 20 years, where it currently employs under 10 people. The company says the Dublin expansion is part of its growth strategy in Europe.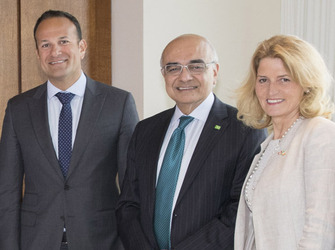 Peter Walker, the firm's Vice Chair and Regional Head Europe & Asia-Pacific, said expansion of the Dublin office would 'position us well for all outcomes of Brexit negotiations.' TD Securities' fully licensed broker-dealer would continue to benefit from Ireland's commitment to economic growth, he added. It is understood the expansion could result in a more than threefold expansion of its Irish workforce.
TD Securities provides a range of capital market products and services to corporate, government and institutional clients in the areas of investment and corporate banking, capital markets, interest rate, currency and derivative products and commodities. Its services include the underwriting and distribution of new debt and equity issues, providing advice on strategic acquisitions and divestitures, and executing daily trading and investment needs.