Approximately 3,400 employees (including 360 investment professionals) with 40 offices around the world including New York, Miami, London, Tokyo, Singapore, Hong Kong, Dubai, Melbourne and Sao Paulo.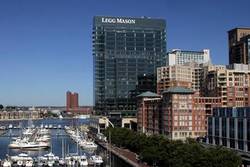 It has a global retail distribution footprint with leading partners, including banks, brokerage firms, insurance companies and independent advisors.
It has over $713.8 billion in assets invested worldwide in a broad mix of equities, fixed income, alternatives and cash strategies.
Since its founding in 1899, Legg Mason has evolved into one of the largest asset management firms in the world, serving individual and institutional investors. Today, Legg Mason is a leading global investment company committed to helping clients reach their financial goals through long-term, actively managed investment strategies.
Legg Mason shares are traded on the NYSE under 'LM'.