Commenting on her decision, she said that she was very proud of what the ISE had accomplished since she joined in 1995. "After almost a year dedicated to building the best future for the company, I have decided to begin the next chapter of my business career," Ms Somers said in a statement.
"I am leaving, confident that the integration of the Irish Stock Exchange within Euronext offers the best opportunities for all our clients and stakeholders. Daryl Byrne is the best leader to complete the integration and pursue the implementation of Euronext's ambitions for Euronext Dublin," she added.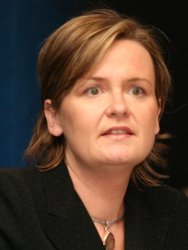 Ms Somers had been CEO of the Irish Stock Exchange for the last ten years after joining it in 1995.
Mr Byrne joined the Irish Stock Exchange in 2000 and has held a number of senior management roles since then including chief regulatory officer.
Commenting on the move, the publisher of
Exchange Invest
the industry specalist newsletter, Patrick L Young said that Deirdre's decision to opt out of the future of Euronext, "a big loss for the former Irish SE as well as the group parent and a huge shock to FESE which loses a President only re-elected last week for another three years".
"Let's hope this consistent exchange supporter will return to the parish soon", he said.
"I am truly sorry to see Deirdre depart from the ISE into which she invested her vast energy propelling forward the original rejuvenation begun under the late and equally great, Tom Healy. Equally her contribution as FESE President was incredible. Let's not forget it is truly thanks to one-woman dynamo Deirdre that the SME listing development movement got under way in Europe, leaving other organisations like WFE (not to mention the EC/EU itself) scrabbling to catch up. Wherever Deirdre goes next, her energies will be a boon. It would be lovely to see her stay in the parish as her support for exchanges has been second to none. As of now, thank you Deirdre for deploying your copious energy and talent in robust, unwavering support for the excellence of exchanges", he wrote in his industry specialist online newsletter today. ( Patrick Young will be a moderator and chair at sessions of the forthcoming
Financial Centres Summit, Dublin, 2018
).
On 20th June last, the FESE General Assembly unanimously agreed to re-elect Deirdre Somers, CEO, Euronext Dublin as FESE President for a further three years. The Assembly also unanimously agreed to the election of Petr Koblic as Vice President. Mr Koblic is a Board member of CEESEG, Board member of Vienna Stock Exchange, Chairman and CEO of the Prague Stock Exchange, Chairman of Power Exchange Central Europe, Chairman of CSD Prague and has served on the FESE Board for a number of years.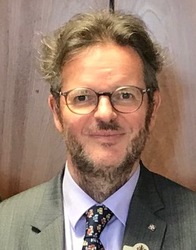 Euronext said that Mr Byrne will also serve as head of debt & funds listings and ETFs and be a member of the managing board of Euronext N.V. Ms Somers and Mr Byrne will transition over the summer, Euronext said.
Mr Byrne joined the Irish Stock Exchange in 2000 and has held a number of senior management roles. Since 2011, as Chief Regulatory Officer, he has led a team of 30, with responsibility for regulation and operations relating to the listing of financial instruments on Euronext Dublin's markets, across multiple asset classes including equity, debt and funds.
He has been responsible for Euronext Dublin's regulatory engagement with issuers and market participants, as well as domestic and EU regulatory authorities.
Euronext also said that Mr Byrne has been instrumental in the development of Euronext Dublin's global markets for securities.
Previously he held the position of head of strategy planning and brand.