Niall O'Callaghan of IDA Ireland said that "Financial Services in the Mid-West Region, with Limerick at its core, is flourishing. Building on the tradition of Aircraft Leasing, and with the continued growth of Northern Trust, we have seen the evolution of FinTech and eCommerce by companies such as Digital River, ACI Worldwide, and most recently First Data".
He said the Mid-West was now a viable, competitive regional location for international operations "with access to a large talent pool, international connectivity and an unrivalled work-life balance".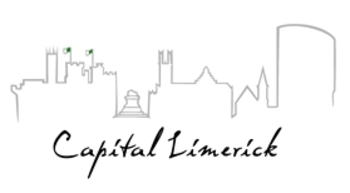 The speakers included Eamonn Fallon, Senior Vice President, supporting fund administration services, at Northern Trust, in Ireland; Dr. Stephen Kinsella, Senior Economics Lecturer at Limerick University; Niall O'Callaghan, Business & Relationship Manager with IDA Ireland for the Mid West Region, Kevin Thompson, Chief Executive of Insurance Ireland and Andrea Linehan, Director of the Small Firms Association and Commercial Director of Grid Finance.
Kevin Thompson said that Limerick is well positioned to attract financial services firms, and meet the talent needs of the sector "Limerick is well positioned to attract firms with its pro-business environment, appropriate talent, good infrastructure and connectivity, supported by a strong city brand. However, financial services firms tend to cluster in financial centres and the importance of reminding the industry of the Mid West's roots in aircraft leasing and the recent expansion of the financial services offering, cannot be underestimated in terms of attracting further investment ".
The importance of SMEs in the financial services sector was also discussed at the event. Andrea Linehan, of the Small Firms Association, said "SMEs in financial services are largely unknown but play an important part in the financial services eco-system and in job creation in the sector".
Dr. Stephen Kinsella outlined how he thinks Ireland should compete for post-Brexit and other foreign direct investment but that "Ireland, with a small open economy, should be mindful not to over-rely on foreign investment and not to turn its back on small to medium indigenous financial services". Overall the general outlook for Limerick and the Mid West region was good "Brexit is a major challenge to the Mid West, but a large pool of talent, and an investment in infrastructure will change the city by 2025", he added.
The proceedings were chaired by Donal O'Donovan, Business Editor of the
Irish Independent
, and the event was attended by about 150 people.
Ms. Clair Hayes, associate solicitor at Matheson and founder of Capital Limerick said that Capital Limerick wants everyone to play their part in optimising the potential for the city and the wider Mid West region and "where we are in a position to do so, create greater awareness of the competitive offering that Limerick and the Mid-West region has in this sector".
The event was sponsored by Northern Trust, Matheson and the Elder Healthcare Group.
About Capital Limerick
Capital Limerick was established in 2016 by a group of Dublin-based professionals from Limerick. They came together to help build on the momentum that is gathering around Limerick's resurgence, and the group is reaching out to the thousands of Limerick people living, working and achieving at the highest levels in Dublin, and who want to see their home place front-and-centre of Ireland's economic, social and cultural landscape.
As well as Clair Hayes, an associate solicitor in commercial law firm Matheson, the Founding Committee includes Barry Duggan, Communications Director, Fine Gael; Brian Geoghegan, former IBEC Director of Economic Affairs; Stephen O'Byrnes, PR consultant with MKC Communications, Seamus Hennessy of the STL Group; Niamh O'Carroll of O'Carroll Consulting; Patricia Ryan, Government Adviser, and Paul Stapleton, general manager of Electric Ireland.