6:45 a.m.:
I'm a heavy sleeper and need a good alarm clock to wake me up! Over breakfast at home I catch up on emails and read the business and sports headlines. Since the Brexit vote there are almost daily queries from our international offices in the US and Asia seeking information on behalf of their clients regarding establishing a presence in Ireland. Most of the queries are preliminary in nature at this stage, but it does suggest that there is growing opportunity for inward investment.
Overnight I received a request from the head of our global M&A Integration Team in Chicago. We have been invited to submit a proposal to assist a global pharmaceutical company in integrating a recent acquisition. The assignment involves a range of countries including US, UK, Netherlands, Germany, Spain and Ireland.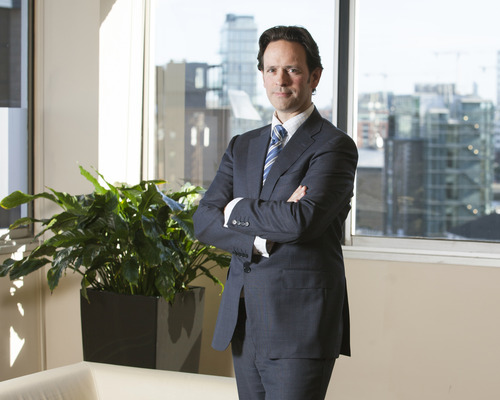 M&A Integration is a relatively new service offering built around a programme to support companies through M&A challenges and improve the likelihood of achieving the financial and operational synergies originally envisaged for the merger/acquisition. It is surprising how often M&A transactions fail to deliver their potential results due to the absence of a formal integration strategy.
I contact the head of our Consulting team in Dublin to alert him to the opportunity and turnaround times. We schedule a meeting to start planning our response. I then revert back to the team in Chicago requesting further information and clarification on the requirements for Ireland.
8:00 a.m.:
I leave home at 7:45 and normally get to the office for about 8:00. I have early meetings once or twice a week, but not today. The office is usually quiet at this time so I manage to get through some correspondence before the phone and other interruptions start to take over.
9:00 a.m.:
Crowe Horwath is celebrating 75 years of business in Ireland this year, a milestone we are very proud of. To mark the occasion we have a range of internal and external events planned over the coming months. We are also busy planning the next 75 years!
This morning I am meeting with our Marketing Manager to plan our firm video - the first in the history of the firm. We have a particular specialism in the film industry, regularly advising on major film, TV and animation projects. I must admit I would rather be exploring a funding or taxation solution for a film project than discussing my upcoming performance on camera!
We are planning the logistics for the film shoot, which is a challenging task. We talk about the major themes for the video and how it will be narrated. Relationships with clients and colleagues are a defining element of the practice since its formation and this is something we want to emphasis.
It is a difficult task to tell a story in a three minute video but by the end of meeting I think we have made progress.
10:30 a.m.:
I catch up with different members of the Corporate Finance team to discuss ongoing projects. I grab 15 to 20 minutes with each manager to get a status update on the key issues and actions. We are thankfully very busy with a wide variety of different projects on the go.
First up is a due diligence assignment we are completing on behalf of a client of our Australian practice, looking to acquire a sports technology business in Ireland. We are working to a tight timeframe and need to give regular updates to the client. There are some open tax issues to be clarified, but otherwise the assignment is progressing well.
Next is a company valuation for a distribution business. The valuation is needed for a corporate restructuring. We talk through the key drivers of value for the business - there are strong positives as the business is long established and has an excellent reoccurring customer base. However, we identify certain areas where we have suggestions to discuss with the owner which should help in building future value for the company.
I spend some time talking to one of the managers who is working on a feasibility study for a student accommodation project for a developer client. We have a wealth of experience in this sector and worked with many of the universities during the last wave of development of student accommodation in the early 2000s. There is a lot of interest in student accommodation at the moment due to the scarcity of alternative rental accommodation. However, similar to other segments of the property market, securing development finance can be challenging. We brainstorm some options with the pillar banks and other alternative lenders.

12:00 p.m.:
I am sitting in on a second round interview for a director level position within our internal audit team. Over the years it has become clear that our success comes from our staff - they are our greatest asset and we are constantly on the look-out for high quality talent to add to our capabilities.
Our Internal Audit practice area has been growing strongly over the past number of years. We are finding an increasing level of enquiry from both public and larger private sector clients - particularly those in regulated industries. They are seeking expert and objective advice on risk management, compliance with regulation and the effectiveness of their internal control environment.
With senior hires at director level you are seeking to establish cultural fit more than technical competency. The interview went well and we were very pleased with the candidate. We have a number of interviews to complete but know we will need to be quick in making a decision as the employment market is so competitive at the moment.
1:00 p.m.:
I have a business lunch scheduled with the senior executive team of a large audit client. I am joined by the client's audit and tax engagement partners. The lunch provides us with an opportunity to get valuable feedback from the client on our performance. By investing the time with the client we gain a deeper understanding of the opportunities and challenges facing their business. This allows us to tailor our service offering to meet their needs.
3:00: p.m.:
In the afternoon I have two meetings with potential purchasers for a significant food business we are in the process of selling on behalf of the current owners. Crowe Horwath's corporate finance team have developed a specialism in M&A for the SME sector in recent years. The decision to sell the business for most owner-managers is an emotional one, having invested many years building and growing it. As experienced and trusted advisers we seek to guide the owner through the process.
Maximising value from a business is all about getting the planning right. From a financial, tax and legal perspective everything has to be in order because once you commence the sale process you'll need to maintain momentum. Having to stop because you need to tie up a few issues creates uncertainty and can jeopardise the transaction.
On this assignment we worked with the owners for about six months to prepare it for sale. We are currently in the middle of discretely marketing the business to potential acquirers. The early indications are very positive and we expect to receive a number of strong bids for the business. A vital part of our role is to maintain competitive tension throughout the process.
After our meetings we have a conference call with the vendors to debrief on the major questions from the purchasers' perspective. We note the main information requirements and agree responsibilities for collating this. We discuss how the purchasers propose financing the transaction and what approvals they require, as these are important factors in considering the ultimate execution risk.
7.30 p.m:
After checking in on phone messages and emails over the course of the day I head for home around 7:30. I try to avoid working over the weekend and don't bring anything with me tonight. I get home in time to take the kids for a cycle to the park to wear them out before bed!